Haleo accelerates the development of its virtual sleep clinic platform with $1.3 million from Finalta Capital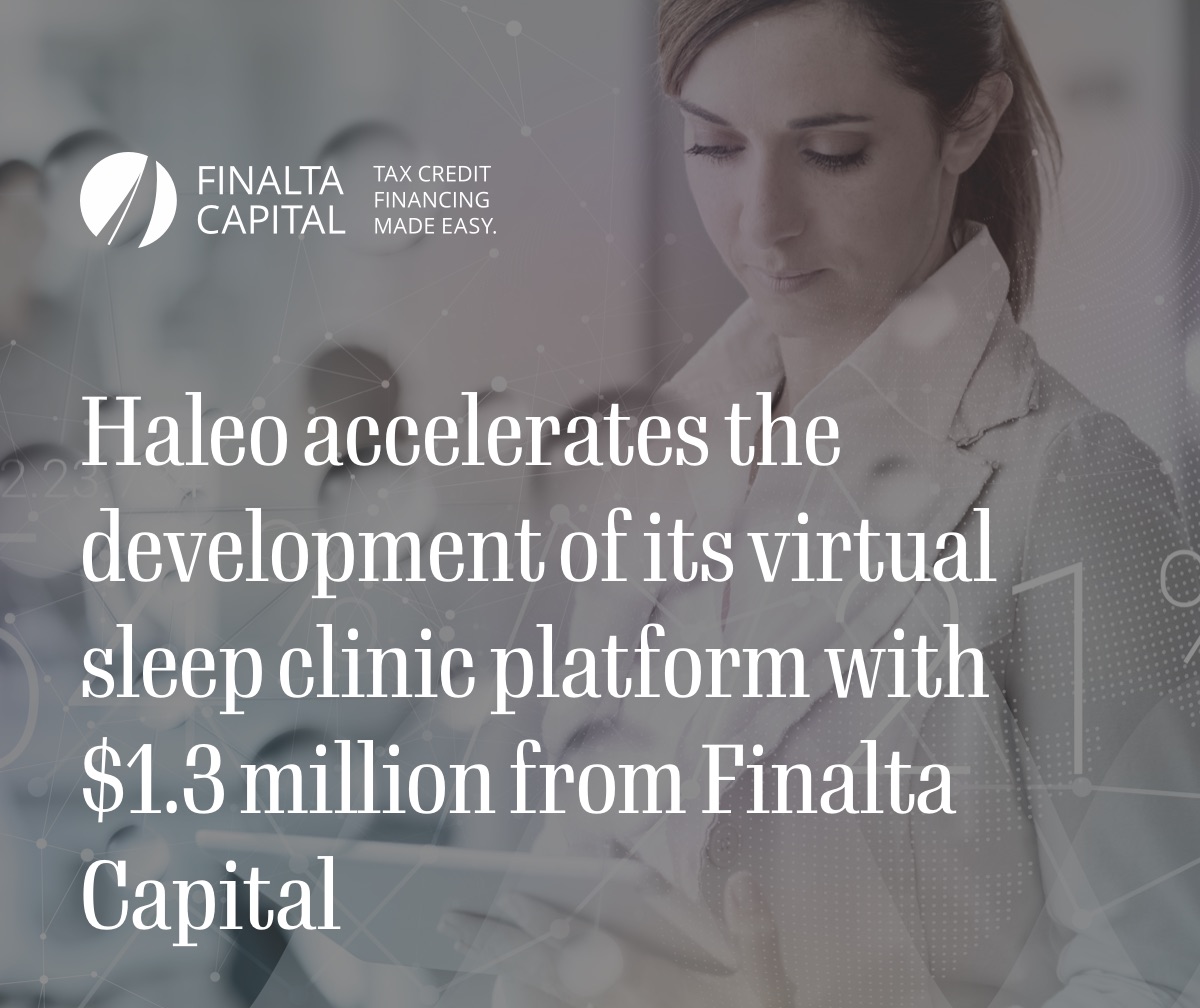 THE HALEO VIRTUAL SLEEP CLINIC, WHICH DELIVERS PROFESSIONAL TREATMENT FOR INSOMNIA AND POOR SLEEP SERVICES ENTIRELY THROUGH A SOFTWARE SOLUTION AND MOBILE APPLICATION, HAS JUST RECEIVED $1.3 MILLION IN FINANCING FROM FINALTA CAPITAL.
These funds will allow the promising startup company to accelerate the development and commercialization of new features at a critical time of its growth, as clinical sleep disorders have skyrocketed due to the COVID-19 pandemic.
---
« Finalta Capital supports us by offering enhanced financing solutions, but above all great flexibility and speed of execution to allow us to seize opportunities when they arise. »
Bradley Cameron Smith
CEO, HALEO Preventive Health Solutions Inc.
---
Finalta Capital, one of the largest lenders with respect to tax credits and government grants in Canada, offers up to double the funds based on the same tax credits and grants compared to the basic financing solution offered by other financial and government institutions.