THE 2021 QUEBEC M&A AWARDS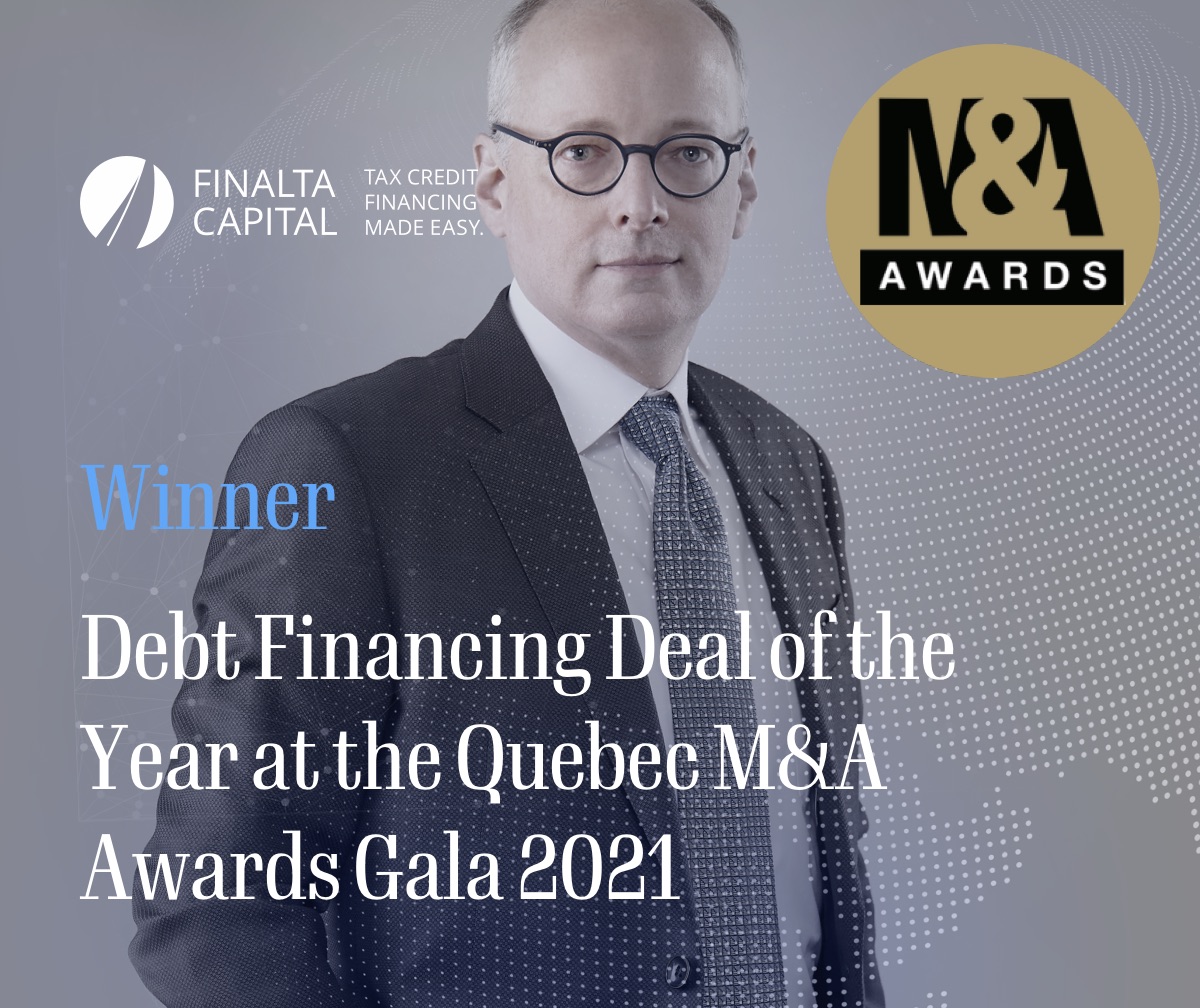 AT THE 2021 QUEBEC M&A AWARDS GALA, ATTENDED BY MORE THAN 350 MERGERS AND ACQUISITIONS PROFESSIONALS, MAXIME-JEAN GÉRIN, PRESIDENT AND CHIEF EXECUTIVE OFFICER OF FINALTA CAPITAL, RECEIVED THE DEBT FINANCING DEAL OF THE YEAR AWARD FOR THE INNOVATIVE $13M FINANCING FOR LION ELECTRIC OF CANADIAN AND U.S. GRANTS FOR THE ELECTRIFICATION OF TRANSPORT.
The Finalta Capital team has been assisting Lion Electric 
for over six years through innovative financing that has enabled the company to accelerate the development 
of its technologies and the manufacture and commercialization of its electric vehicles, over the course of key moments in its history until its IPO in 2021.
Congratulations also go to Nicolas Brunet, Executive Vice-President 
and Chief Financial Officer of Lion Electric, who was nominated in the STRATEGIC ACQUISITION OF THE YEAR category for the acquisition 
of Lion Electric by Northern Genesis Acquisition Corp.
Hats off to all the nominees and winners at this important event, as 
well as to the Finalta Capital and Lion Electric teams for this recognition highlighting their leading contribution in the field of corporate financing, mergers and acquisitions in Quebec.