THE 2021 QUEBEC M&A AWARDS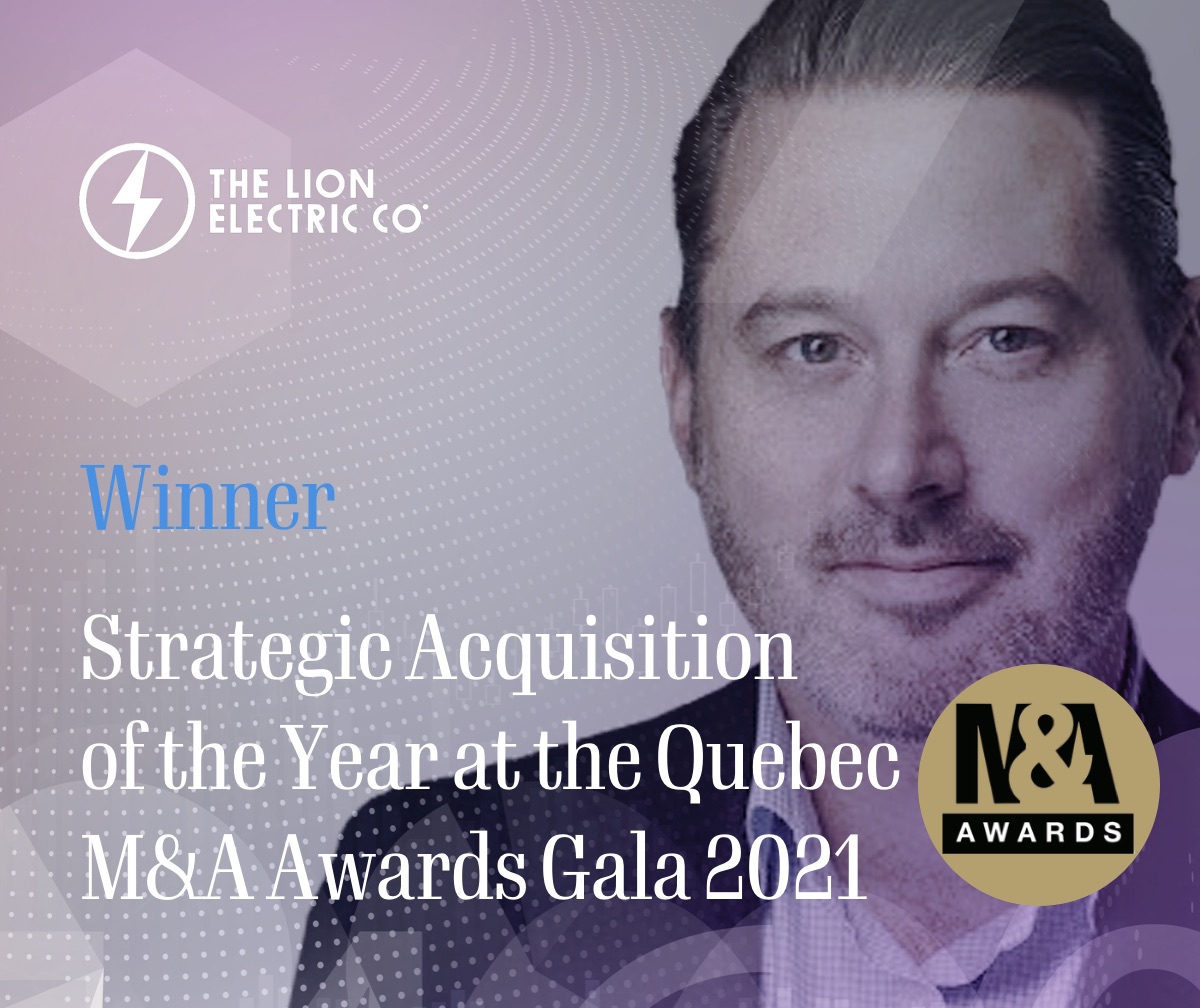 THE FINALTA CAPITAL TEAM WARMLY CONGRATULATES NICOLAS BRUNET, EXECUTIVE VICE-PRESIDENT AND 
CHIEF FINANCIAL OFFICER OF LION ELECTRIC, FOR WINNING THE M&A AWARD IN THE STRATEGIC ACQUISITION OF THE YEAR CATEGORY. THE COMPANY'S ACQUISITION BY NORTHERN GENESIS ACQUISITION CORP., A SPECIAL PURPOSE ACQUISITION COMPANY (SPAC), BROUGHT APPROXIMATELY US$520 MILLION TO LION ELECTRIC TO FINANCE THE EXPANSION OF ITS PRODUCTION CAPACITY IN THE UNITED STATES, THE CONTINUED DEVELOPMENT OF ADVANCED BATTERY SYSTEMS AND THE PLANNED CONSTRUCTION OF A HIGHLY AUTOMATED BATTERY SYSTEM MANUFACTURING PLANT 
IN QUEBEC.
The Finalta Capital team has been assisting Lion Electric 
for over six years through innovative financing that has enabled the company to accelerate the development 
of its technologies and the manufacture and commercialization of its electric vehicles, over the course of key moments in its history until its IPO in 2021.
Congratulations to Nicolas Brunet and the Lion Electric team for this distinction recognizing their great achievement.
Maxime-Jean Gérin, President and Chief Executive Officer of Finalta Capital, was also nominated in the DEBT FINANCING DEAL OF THE YEAR category for the innovative $13M financing for Lion Electric of Canadian and U.S. grants for the electrification of transport, which allowed it to accelerate its manufacturing and commercialization activities during the pandemic and reduce the dilution of its capital ahead of its IPO.