FINALTA CAPITAL - NOTICE OF APPOINTMENT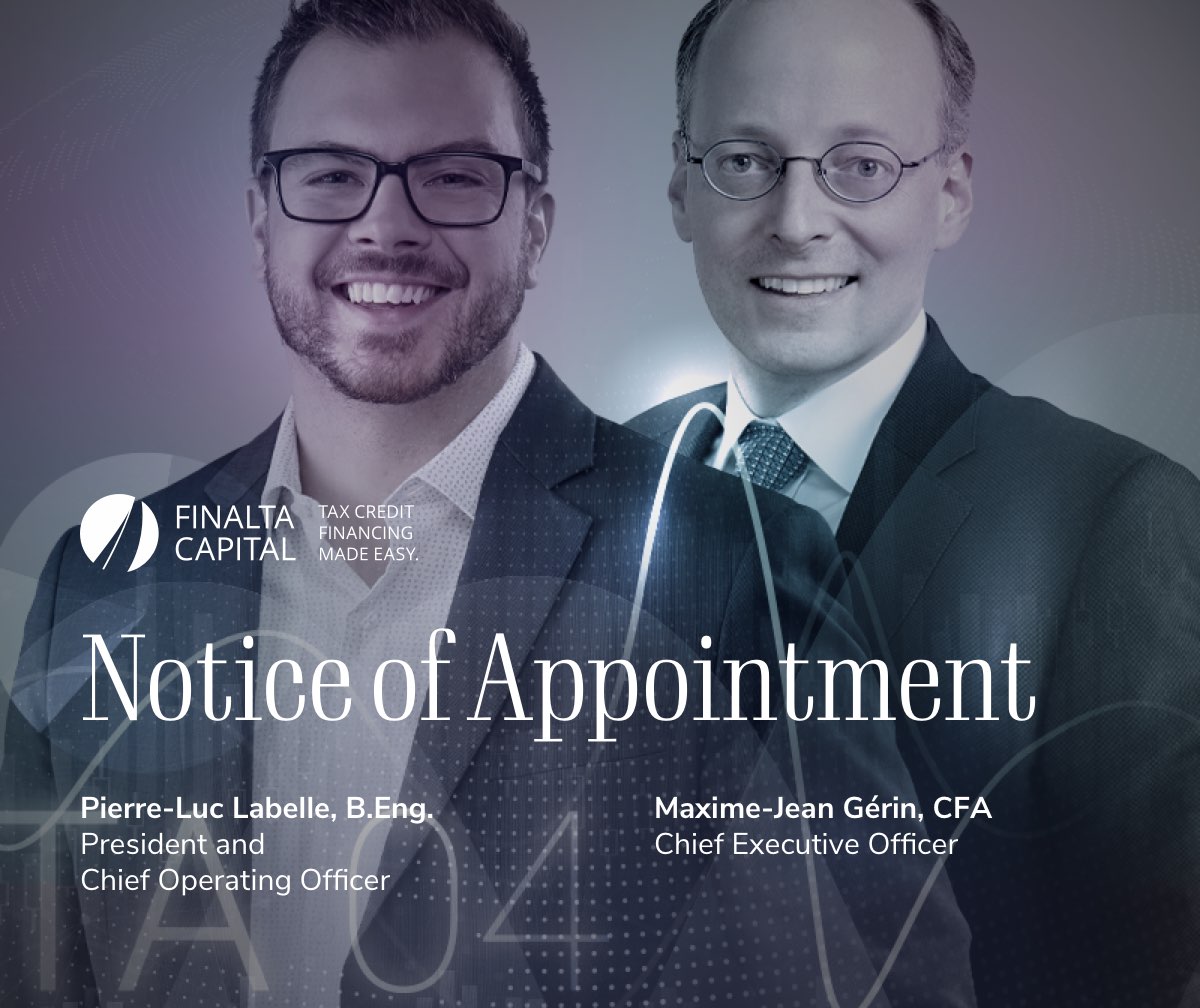 MAXIME-JEAN GÉRIN, CHIEF EXECUTIVE OFFICER OF FINALTA CAPITAL, THE LARGEST PRIVATE DEBT FUND FINANCING TAX CREDITS AND GOVERNMENT GRANTS IN CANADA, IS PROUD TO ANNOUNCE THE APPOINTMENT OF PIERRE-LUC LABELLE AS PRESIDENT AND CHIEF OPERATING OFFICER. THIS APPOINTMENT MARKS THE 10TH ANNIVERSARY OF THE PRIVATE DEBT FUND, WHICH HAS PROVIDED OVER $400 MILLION IN FINANCING TO INNOVATIVE, FAST-GROWING CANADIAN COMPANIES TO DATE.
With significant expertise in the field of tax incentives for companies of all sizes and in various technological fields, notably as consultant with major accounting firms, Pierre-Luc further developed his expertise at Finalta Capital over the past six years in order to offer companies creative, flexible and customized financing solutions that contribute to their success.
"Pierre-Luc has shown particular agility in adapting the financing 
of tax credits and government grants as a strategic component of 
the capital structure of innovative, fast-growing companies, as well 
as in leading the continuous improvement of our internal credit processes. The entire team is behind Pierre-Luc as Finalta Capital prepares for an exciting growth phase," explains Maxime-Jean Gérin.