Alithya acquires R3D Conseil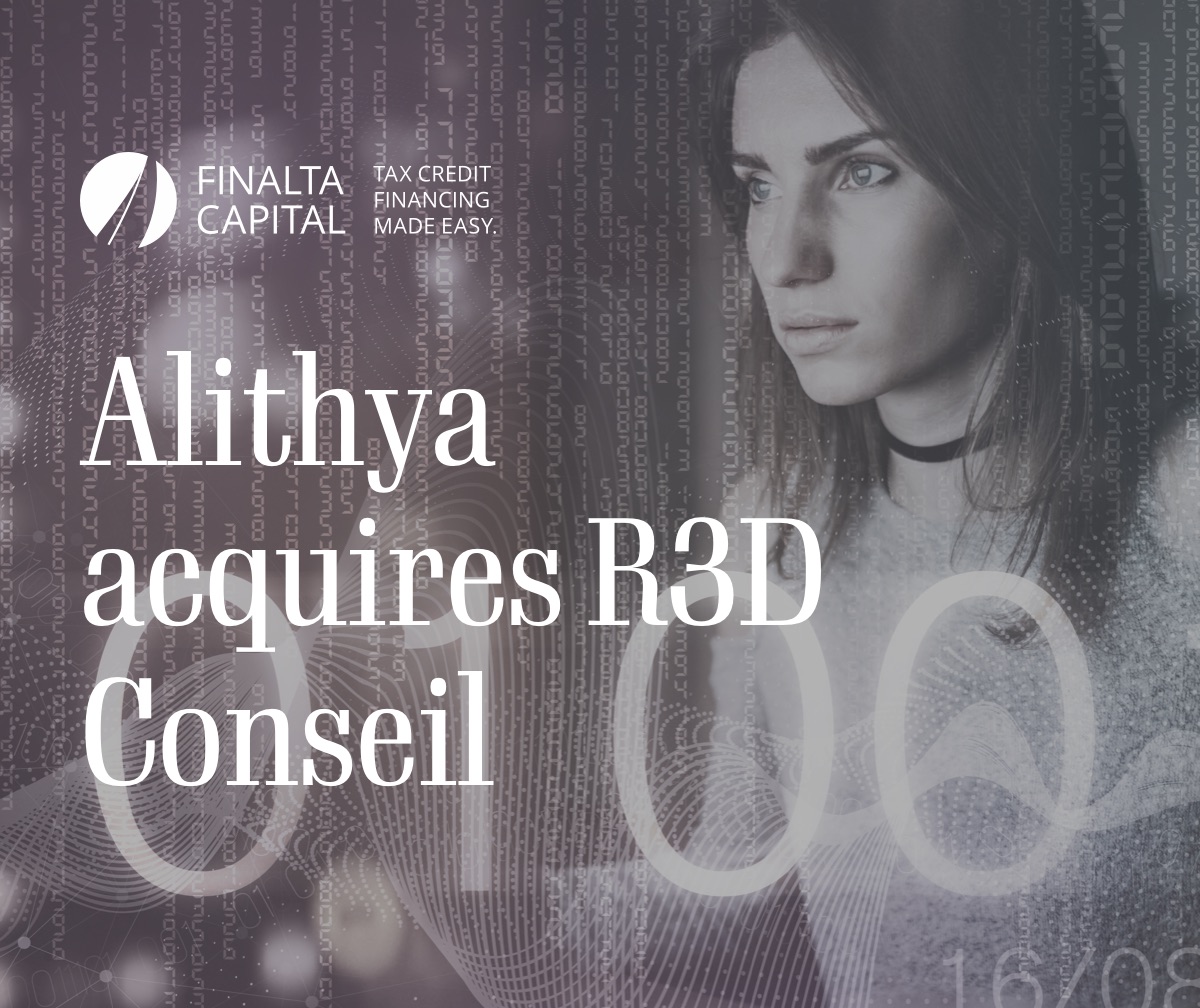 ALITHYA HAS COMPLETED THE ACQUISITION OF R3D CONSEIL, MAKING IT ONE OF CANADA'S LARGEST DIGITAL TRANSFORMATION FIRMS AND THE LARGEST QUÉBEC-BASED TECHNOLOGY FIRM LISTED ON THE NASDAQ.
R3D Conseil, which employed 600 professionals specializing in digital strategy and transformation, benefitted from Finalta Capital's enhanced financing for five years, allowing it to strengthen its position in view of an acquisition by a leader like Alithya.
---
"Our role consists in supporting innovative enterprises like R3D Conseil through key steps in their development by providing enhanced financing of their tax credits and grants in order to maximize the gain in value for shareholders. We look forward to witnessing the success of this acquisition, which is highly complementary for Alithya."
Maxime-Jean Gérin
President and Chief Executive Officer, Finalta Capital.
---
Finalta Capital, one of the largest advance tax credit and grant lenders in Canada, offers up to double the funds based on the same tax credits and grants compared to the standard offerings of other financial or government institutions.