$64 M available to boost the ambitions of Quebec start-ups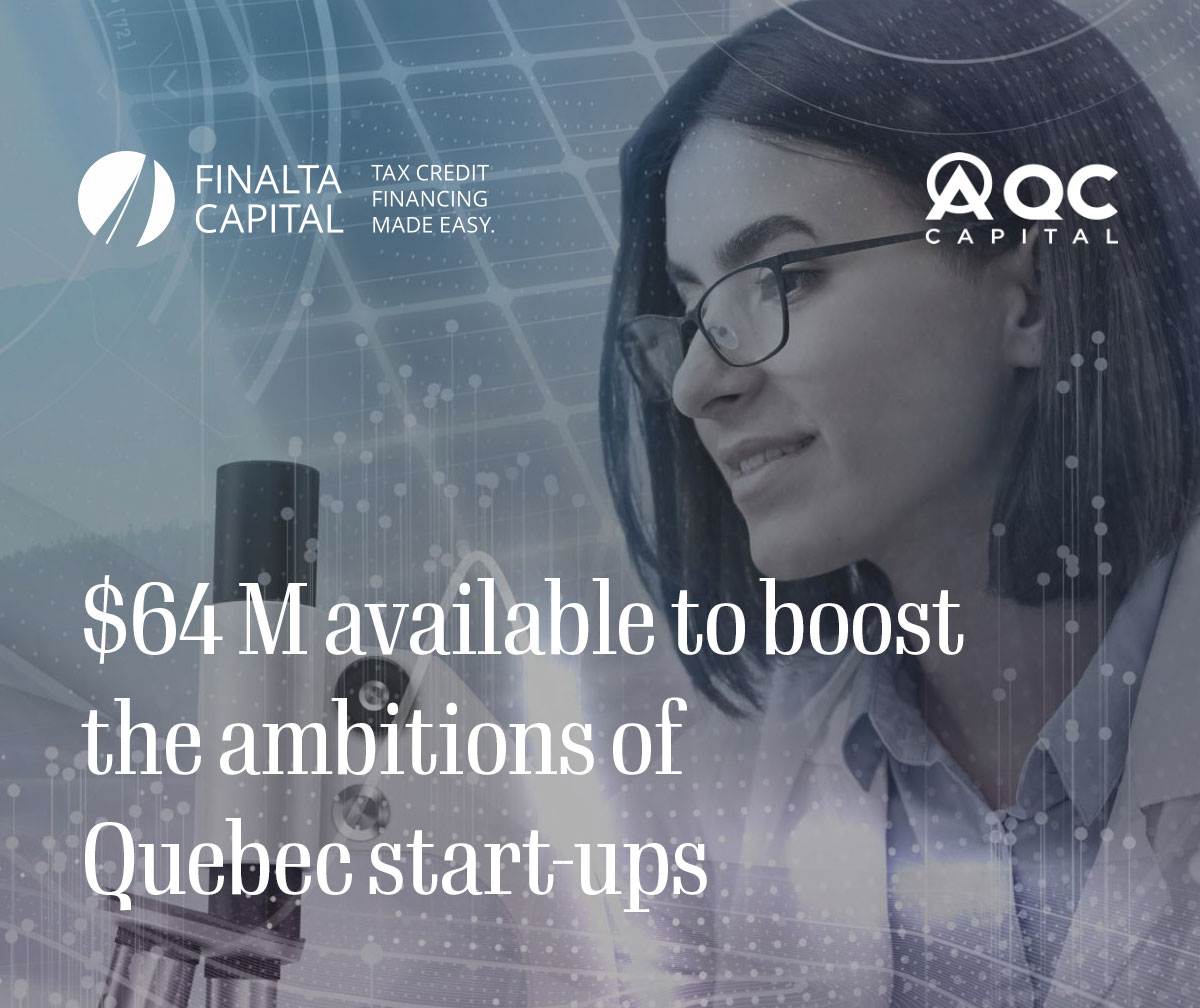 MONTRÉAL, JUNE 3, 2021 - AQC CAPITAL IS PROUD TO ANNOUNCE THE CREATION OF A NEW INVESTMENT FUND WORTH CLOSE TO $64 MILLION, ANGES QUÉBEC CAPITAL II, SPONSORED BY INVESTISSEMENT QUÉBEC, TERALYS CAPITAL IN COLLABORATION WITH THE CAISSE DE DÉPÔT ET PLACEMENT DU QUÉBEC, THE FONDS DE SOLIDARITÉ FTQ, FONDACTION AND FINALTA CAPITAL. THESE FUNDS WILL BE MADE AVAILABLE TO PROPEL FORWARD THE QUEBEC START-UPS THAT RELY ON INNOVATION TO FUEL THEIR ENDURING INTERNATIONAL GROWTH AMBITIONS. AQC CAPITAL IS A PIONEER IN VENTURE CAPITAL IN QUÉBEC, SUPPORTING COMPANIES AT VARIOUS SEED AND START-UP STAGES, MAINLY IN CLEAN TECHNOLOGY, MEDICAL, FINANCIAL, INDUSTRIAL, ARTIFICIAL INTELLIGENCE AND SOFTWARE SECTORS.
Boosting Local Innovation
As one of the most dynamic venture capital funds in the Quebec ecosystem, AQC Capital has played a crucial role since 2012 in accelerating the creation and development of innovative companies throughout Quebec. The previous fund, with $86 million in capital, supported more than fifty entrepreneurs, many of whom have created some of the most promising companies in their field, such as BonLook, MIM's, Moka and Sportlogiq. In the context of the economic recovery, the announcement of AQC Capital's new fund will provide the support that many entrepreneurs need to grow their businesses, in addition to enabling them to create jobs and generate sustainable spin-offs in Quebec.
---
« AQC Capital and its new $64 million investment fund are a strategic asset for Anges Québec's angel investors, reaffirming the importance of their unique partnership in the Canadian venture capital ecosystem. Even closer to entrepreneurs, the AQC Capital team is an excellent reflection of the modern Quebec entrepreneurial community, which is increasingly rich in diversity and inclusion. Finalta Capital, one of Canada's largest lenders of tax credits and grants, is very proud to partner with such a team as they both have the goal of helping local entrepreneurs reach the top through access to significant capital while they are still in the early stages of their development. »
Maxime-Jean Gérin
President and CEO, Finalta Capital
---
AQC Capital is a venture capital fund with more than $ 150M under management available to innovative start-ups in Quebec. Always investing with successful angels who are members of the Anges Québec Network, the AQC Capital team offers active and dynamic support in addition to the capital necessary for entrepreneurs to elevate themselves to the highest heights. To date, AQC Capital has invested in 53 innovative companies.
In the news: www.lapresse.ca/affaires/economie/2021-06-03/64-millions-pour-les-jeunes-pousses-technos/aqc-capital-lance-un-deuxieme-fonds.php